"Your word is your bond – At FASTFREIGHT we make sure that we follow up on the promises we make to our customers"

Ensuring the safe transport & on time of our customer's goods is central to our mission statement
From the outset in 1993, our policy at Fastfreight has been to maintain a hands on approach to our freight forwarding, warehouse / storage business and we will continue to strive for excellence in our daily efforts.
At FASTFREIGHT we also like to get to know our customers, which in turn helps us to have a better understanding of their individual freight handling & transport requirements..
We ensure that we follow up on our promises and this helps to demonstrate the transparency of our freight & transport business, while helping to build a feeling of trust and dependability with our customers.
We manage the expectations of our customers to ensure realistic goals are set and can be met.
By remaining consistent in our messaging, our customers will understand the level of personal service they can expect from FASTFREIGHT.
We are based in Kilcoole, Co. Wicklow, and specialise in freight forwarding, Door-to-Door and document delivery
for customers in Ireland, UK & mainland Europe.
Our Ireland/UK department specialises in fragile or sensitive cargo, groupage or full loads, Container- RO-RO
Service, collection/delivery on tail lift trucks.
Thank you one & all for your continued support in recognition of our services.
For new and prospective customers, want to hear what can we do for you ?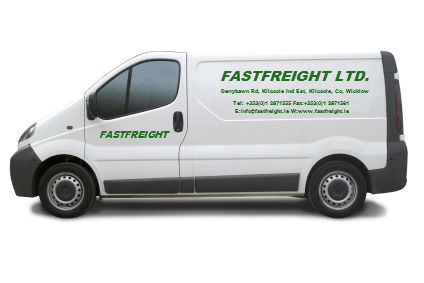 Pick up the phone, give me a call.
Gerry Rooney
M.D.
Mobile +353 (0)87 276 8014